Graphite due to it's inherent lubricating and low frictional properties is an ideal material for runout tables, as it will not mark or scratch the extruded aluminium shapes.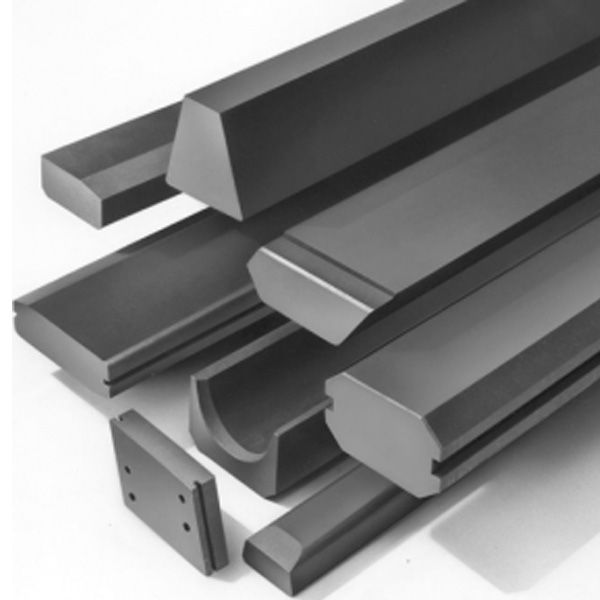 CARBONTEC is the first purely Greek company to integrate and reliably cover all areas of application of coal and graphite products in the industry.
For aluminum extrusion benches, CARBONTEC manufactures slides, covering reliably and economically all sizes and shapes used in this application.
The raw materials we use come from the Japanese TOKAI CARBON, which features qualities with top features and offer excellent handling and absolute respect to the surface of the sensitive aluminum profile when it comes out of the press.
CHARACTERISTICS OF THE MAIN QUALITIES OF GRAPHITE FOR SLAUGHTER PLATES
Grade
DENSITY
Mg/m3
HARDNESS
Shore
FLEXURAL STRENGTH
MPa
C.T.E.
x10-6 /  oC
FE200
1,65
30
19,6
3,3
FE250
1,75
35
24,5
3,3
G347
1,85
58
49
116